If you're only used to uploading music through Nerve, and want to play something else like a vox-pop, interview, or pre-record, here's the guide to getting it onto the system.
Do not import songs this way!
Log into Myriad as yourself! If it's already logged in, go to File, Logout, then enter your username and password.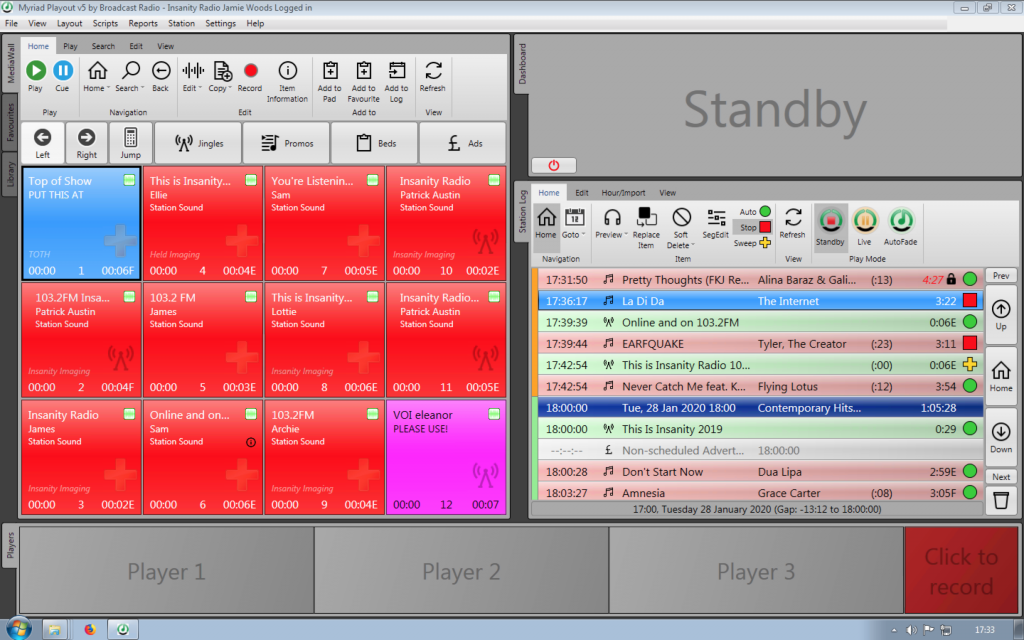 Click MediaWall, and click "Jump". Enter 100,000 in the box, and click Ok.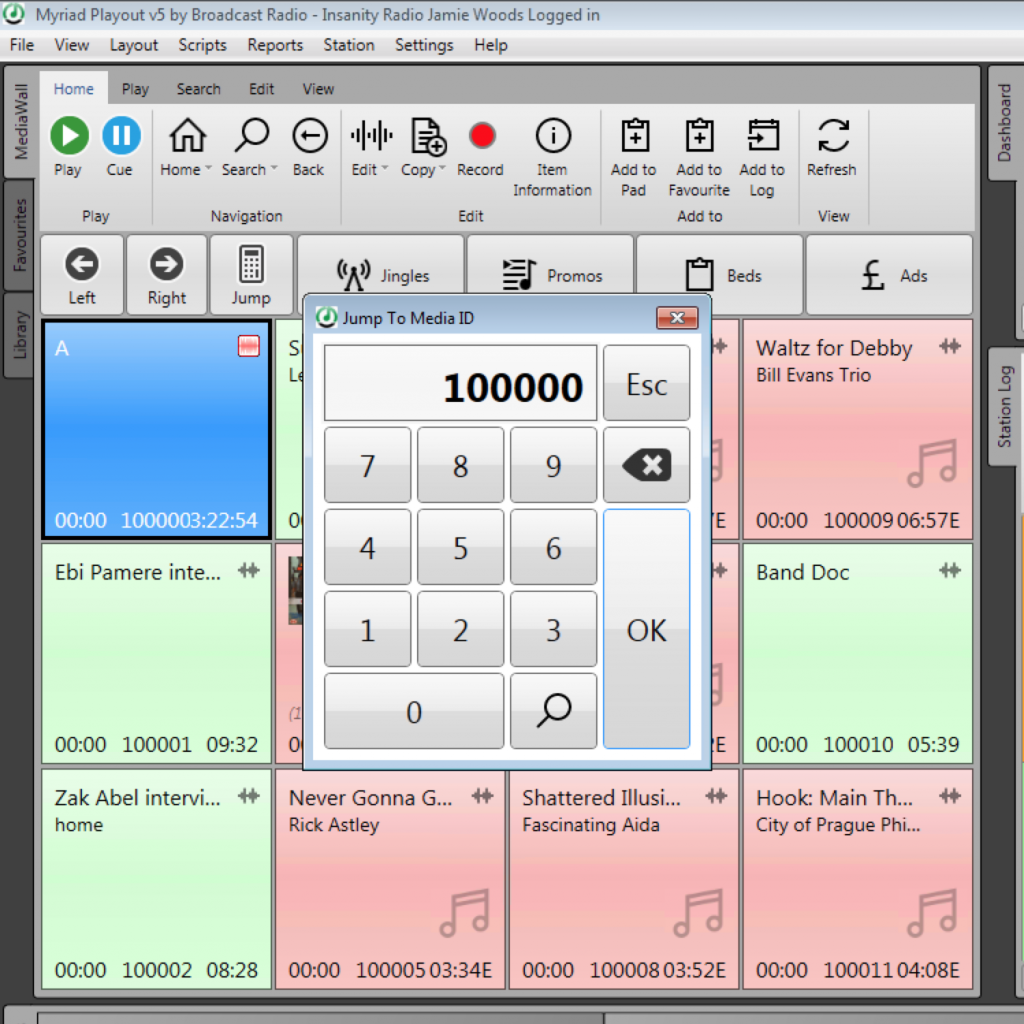 Scroll using the Left/Right buttons, until you find an empty place
Drag your MP3, WAV or whatever into this place. It will import it and get it ready for airplay.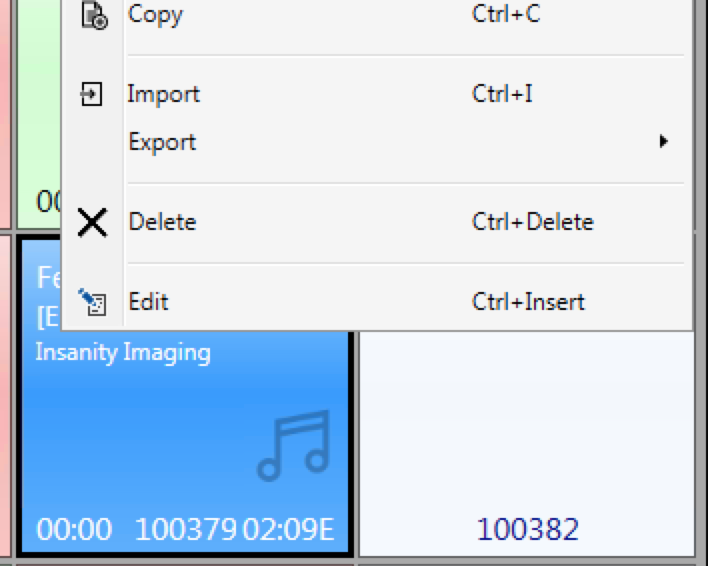 It's imported, but now you need to fill in the metadata! So right click and hit Edit.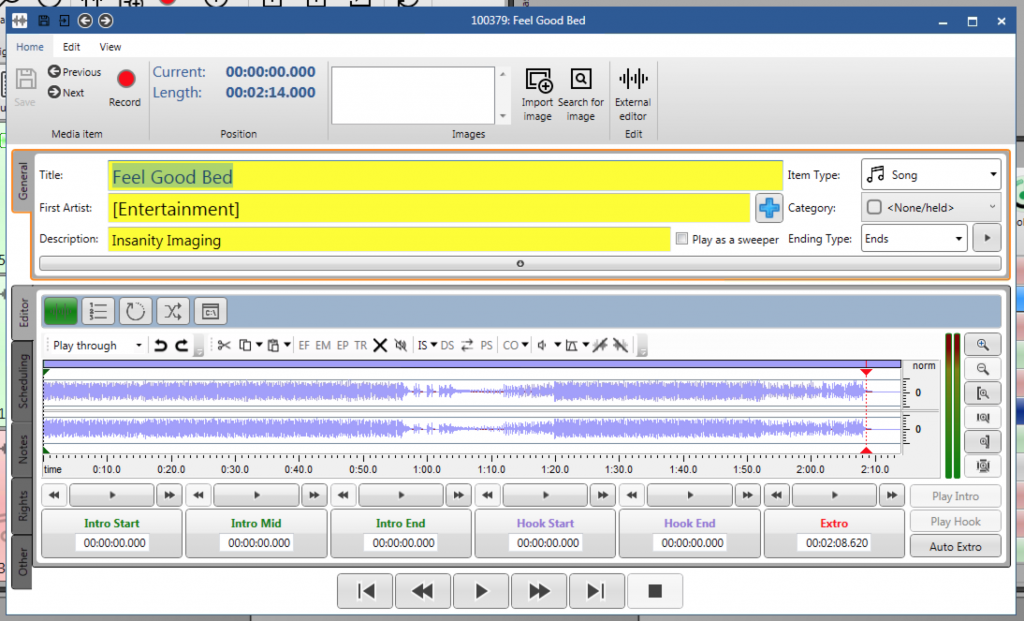 Click Save, and drag this into the log like you would any other item!