When uploading music, it is important that you understand how to use extro points. Using them incorrectly will leave a song sounding horrible on air.
What is an extro point?
It is simply the time in the song where the next song starts to play. If you watch the red countdown on Myriad, zero is the bit of the song you are about to select.
It is also the point where the song will automatically start to fade out over a few seconds. This is because if an extro point is set wrong, it would otherwise lead to a very very horrible overlap.
As you may guess from above, it is very important to pick a good extro point when uploading music. And this will explain how.
How to pick one
To set the "Extro" point, you can either click and drag the little rectangle (it's portrait and grey) just before where the red starts, or you can click the "Extro" button along the bottom when you have the playback cursor (the black bar that shows where abouts in the song you are) to move the point.
You may notice that Nerve automatically tries to guess one. It's not very sophisticated, but it tries to predict where the last beat is. If you think it's wrong, please do move it! You'll be happy you did later on.
Picking one is rather straightforward, but depends on how it ends. If the song just ends, you should put the extro point on the last beat of the song, just about where the wave starts to end. If you're confused, check out the below diagrams.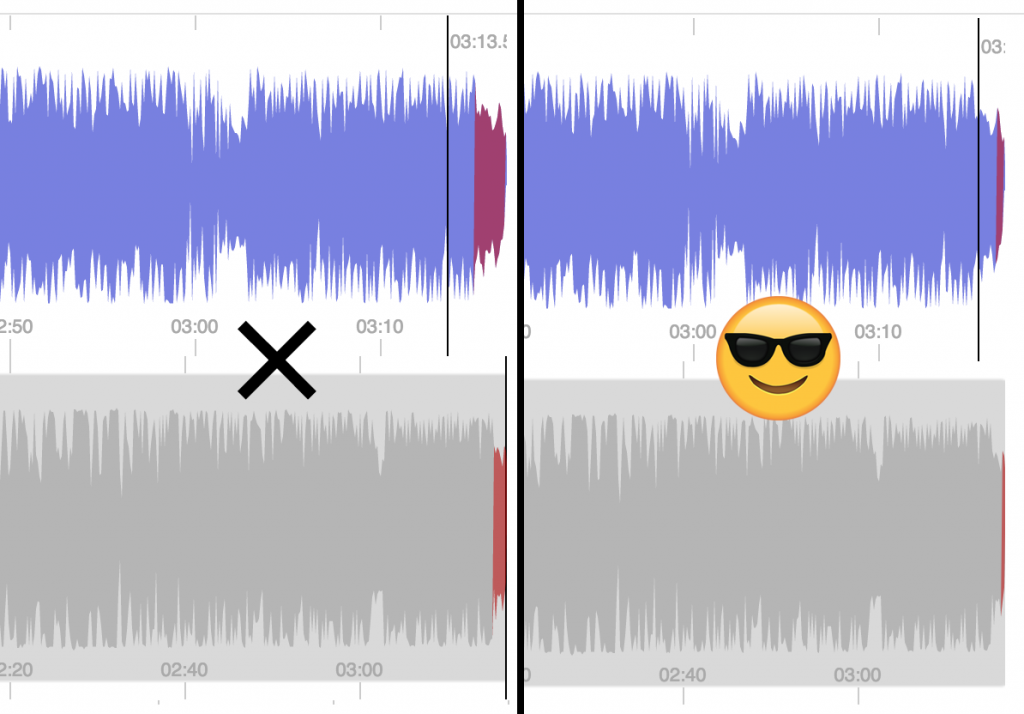 The example on the left isn't right, as there's about 3 seconds of the song after the extro marker. The song would then start to fade out and the last beat wouldn't be very pronounced.
If the song has a Fade or Sustained ending, you should put the extro point about two-thirds of the way into the fade. By design, it will speed up the fade out after that point as the next song is cued. Don't put it too far left or the ending will sound weird, and don't put it too far right as there'll be no graceful segue. See below for another example: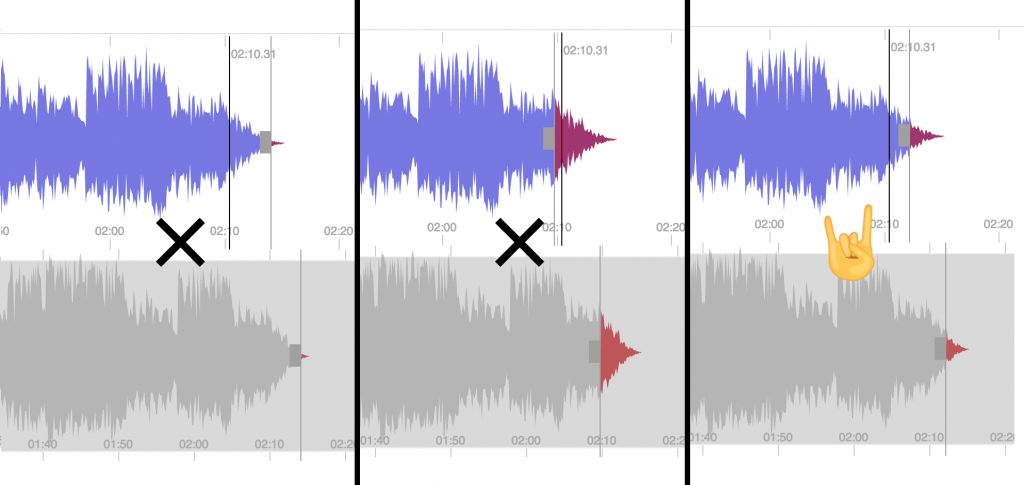 Ta-da!
And finally, a top tip: don't be afraid to use a Jingle or Sweeper to segue up two songs.