How to use the portable recorders
One way to get content for your shows is to record clips outside of the studio and we have two recorders that you can use to do that – the Tascam and the Zoom. These are especially useful for members of the News Team and the Music Team but anyone can use them as long as you've been trained – you can ask your team leader or the Head of Training for this.
Before you use one of the recorders, you'll need to request it from a board member and then sign it out on the sign out sheet. Make sure you state the purpose and which recorder you are signing out so we can keep track. You cannot take the recorder home overnight and you are responsible for it whilst it is signed out so look after them and report any damage or technical problems to the board so we can sort them out. Make sure you sign it back in when you return it too!
Using the Tascam/Zoom is really easy and the instructions are on the document below – you can click the image for a bigger version and a pdf is available via email!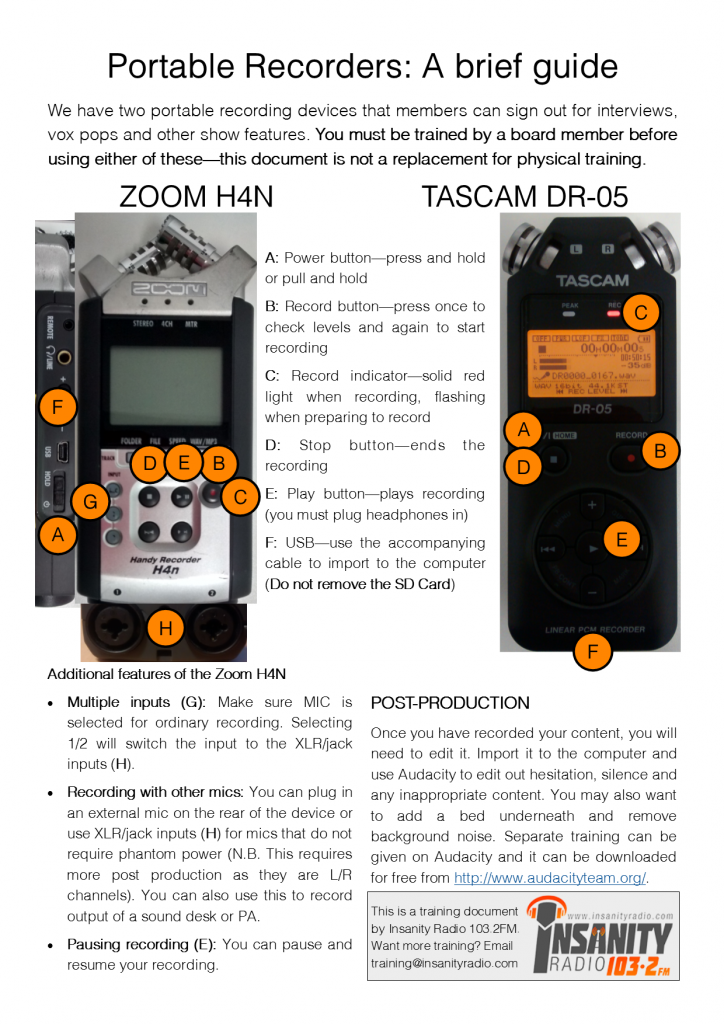 ---